Nurturing the Heart of Our Community
EarlyJ understands that the growth and success of our Jewish Early Childhood Education community depends on more than just expanded enrollment. Our commitment to excellence extends to the very individuals who bring our Jewish Early Childhood Education programs to life
—

our teachers. We recognize that many of these incredibly talented and dedicated educators face financial challenges that hinder their ability to thrive. A recent study by EDSource found that "Preschool teachers and childcare workers earn 38% less than their colleagues in the K-8 system." This statistic explains why 17% of early childhood educators live in poverty in California. That is almost 7 times the poverty rate for the state's K-8 teachers. For that reason, we acknowledge our educators as the backbone of our Jewish Early Childhood Education community and prioritize investing in their professional development and compensation.
As part of the investment in our educators, and a move to sustainably increase teacher compensation, we partner with the American Jewish University to spearhead a groundbreaking initiative, the Early Childhood Higher Education Program.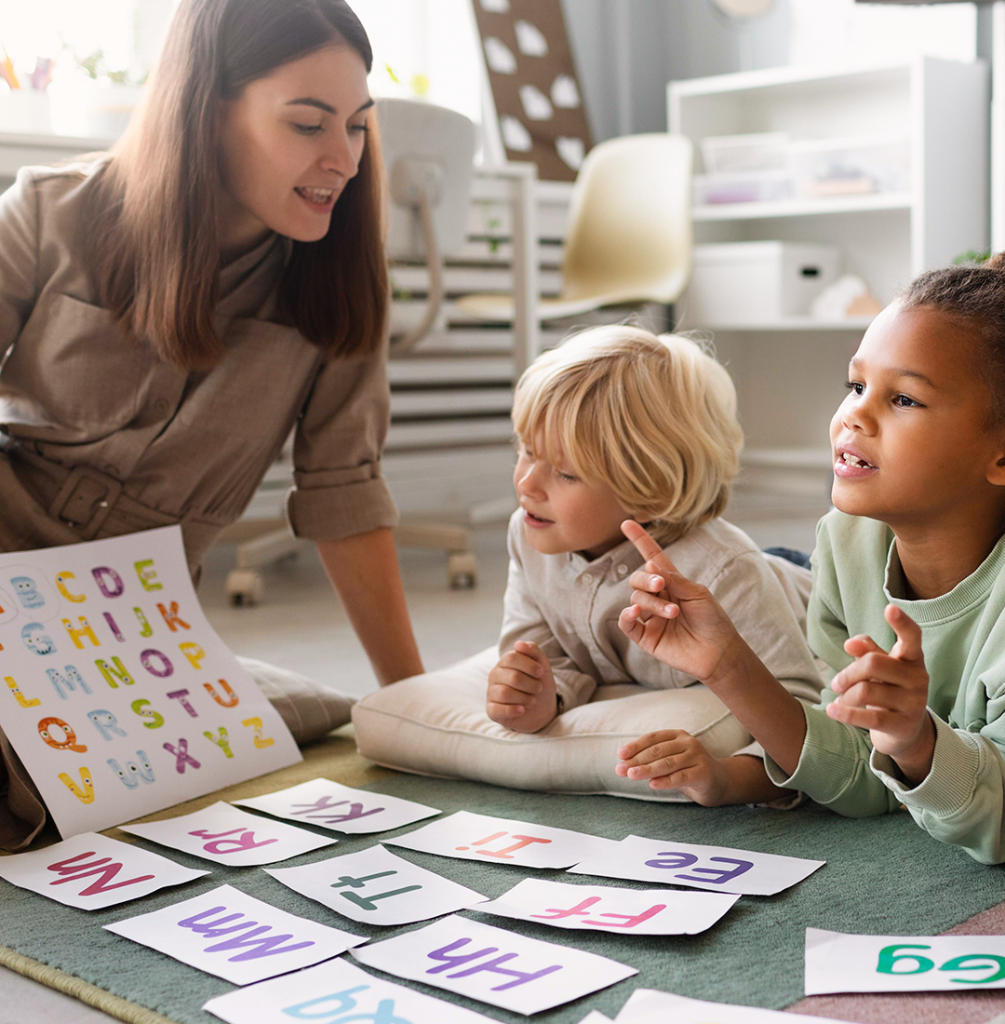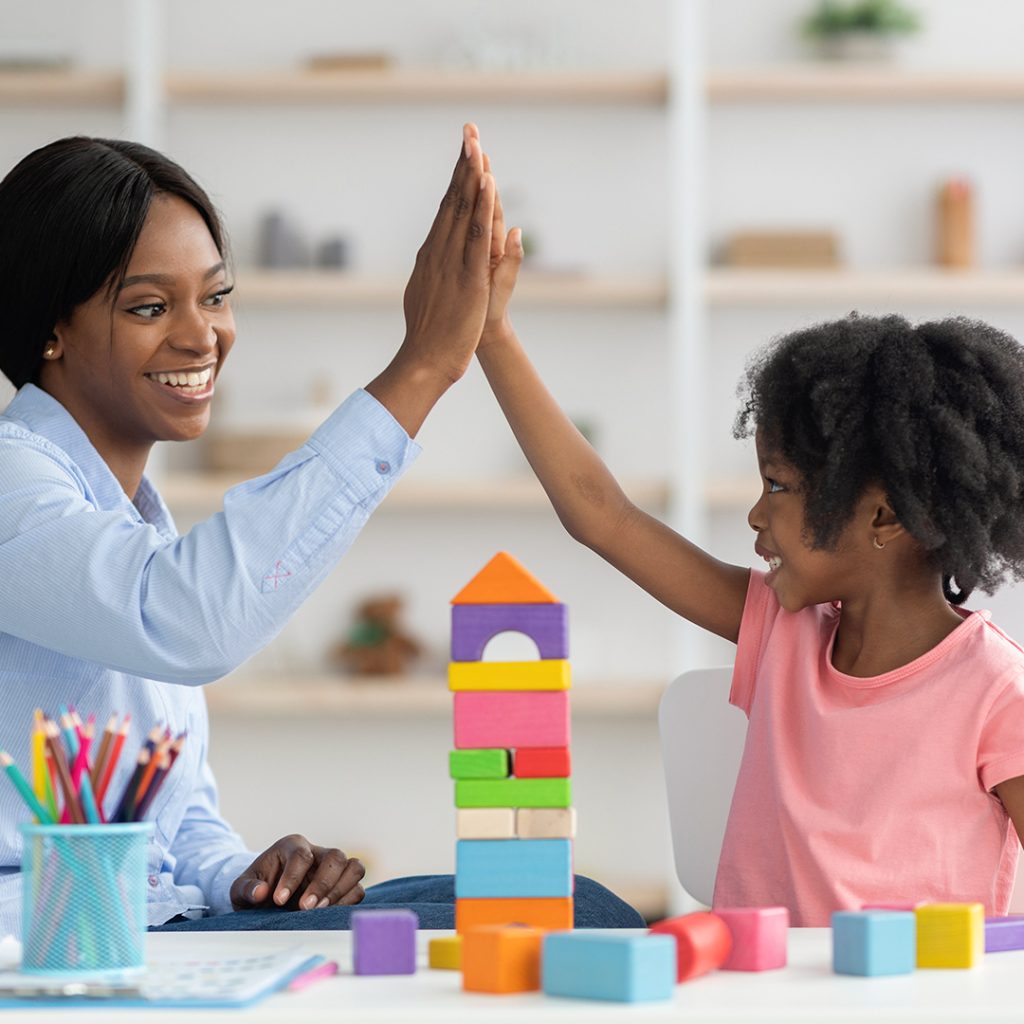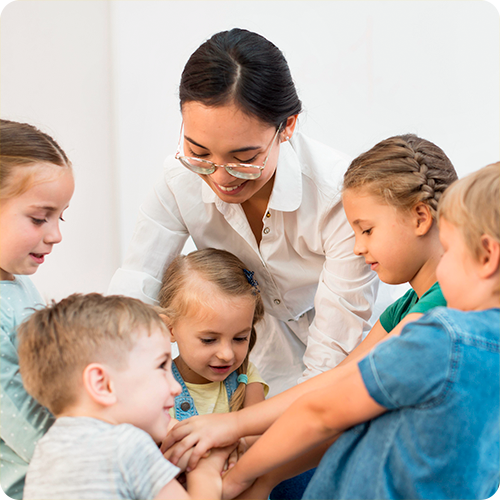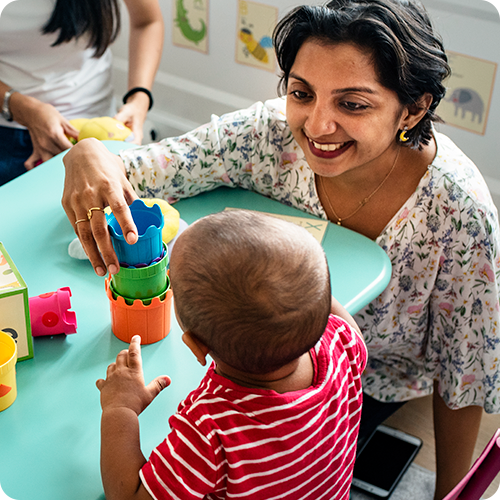 ECE Higher Education Program
This program supports teachers as they earn their master's degree in Jewish Early Childhood Education at AJU, covering 90% of tuition costs. Upon successful completion of the program, each teacher will receive a significant compensation increase, funded in partnership between EarlyJ, their preschool, and the school's host organization. This increase will be sustained over time by their employer.
The first cohort of 10 Jewish Early Childhood Education educators graduated from AJU in the spring of 2023, each with a master's in Jewish Early Childhood Education. These educators now work at 7 ECE programs across the East Bay. The second cohort of 11 educators from across the Bay Area started their master's in Jewish Early Childhood Education at AJU in August 2023. This program is facilitated by Zehava Dahan, read more about her here.
In addition to investments in teachers' professional development, we also respond to educators' immediate needs as we are able. For example, during the early years of the pandemic, we provided $500 year-end stipends to educators across the Bay Area.
"Going to this program has allowed me to not just feel comfortable with myself professionally, but also push myself in more leadership ways"
At Graduation, March 2023
"The extra $500 goes a long way to making us feel valued and strengthening our commitment... It makes a real positive impact in each of our lives. Thank you!"
Preschool teacher at the East Bay JCC