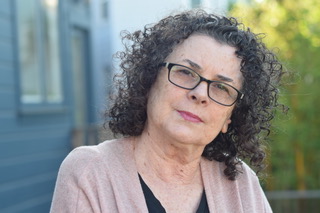 Early Childhood Higher Education Program Facilitator
Zehava Dahan is a highly experienced and dedicated Jewish educator, having devoted 30 years of her career to the Bay Area's educational landscape. Her roles as both a classroom teacher and an administrator have allowed her to leave a significant impact on the lives of students and educators alike.
One of the most exciting aspects of her work is creating a warm and inclusive environment through strong partnerships with teachers, parents, and learners. Zehava understands that a supportive and collaborative atmosphere is vital for fostering a positive learning experience, not just for the students but also for the educators involved in the process.
In her role as the Head of the Hebrew and Judaic Studies Department at Brandeis Day School in San Francisco and as the Education Director of Or Shalom Jewish community she enhanced students' understanding of their Jewish cultural and heritage and their connection to Israel. Her leadership has contributed to building a strong team of educators and the enrichment of Judaic education within the school and the wider community.
Her work as the Enrichment Educational Manager of the Israeli American Council's OFEK reflects her dedication to providing comprehensive and well-rounded learning experiences beyond the conventional classroom setup.
Throughout her career, Zehava's goal has been to create inquisitive, engaged, and caring learners. Her focus on fostering curiosity, critical thinking, and empathy sets the stage for all to become lifelong learners and compassionate human beings who contribute positively to their communities.